The fastest and most
secure way to manage
email signatures
For Google Workspace accounts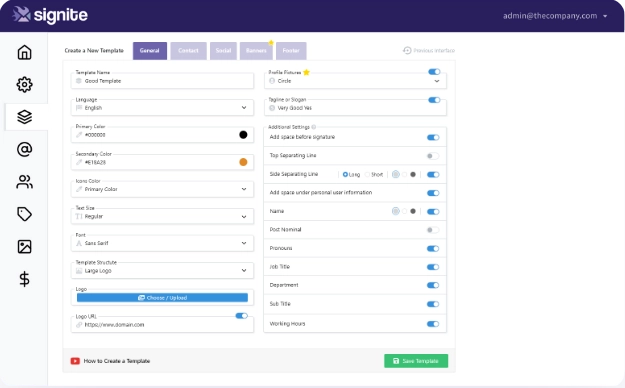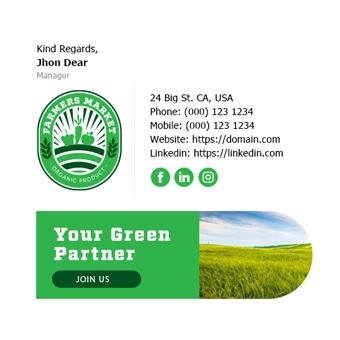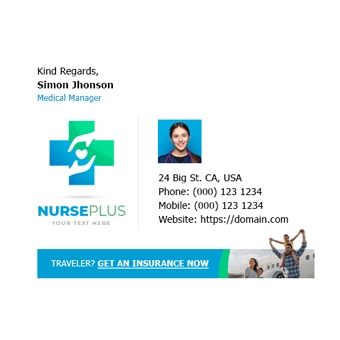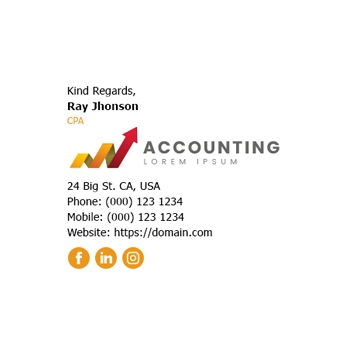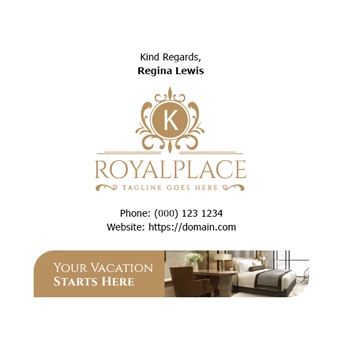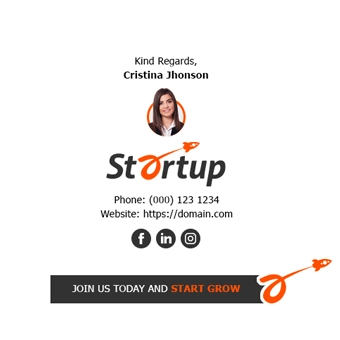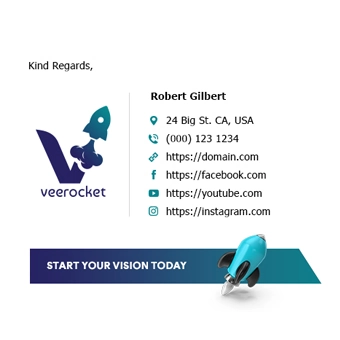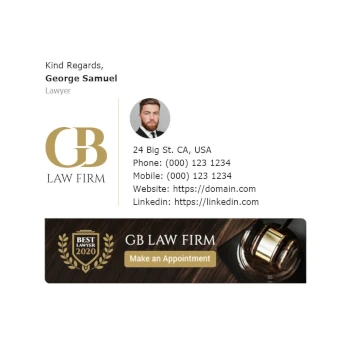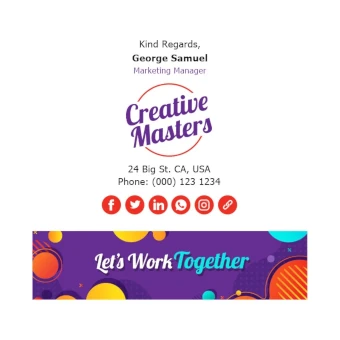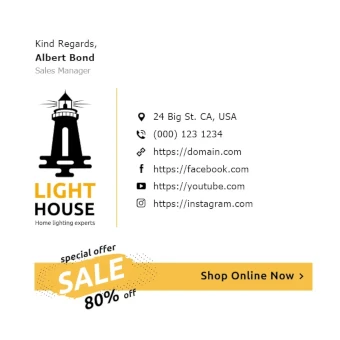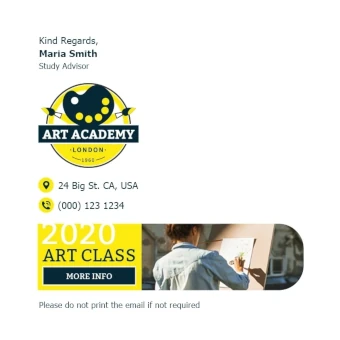 How It Works
Sign in with Google
Workspace
Install the Signite App from
Marketplace
Create templates and
Edit users
Deploy signatures in
seconds
Why Signite
Try and deploy for FREE,
no payment needed
The most secured solution,
No SMTP / Relay needed
100% Money-back
within 14 days
Fast, simple and cost
effective solution
Synchronize user's data
from Google Workspace
Built-in templates with
mobile compatibility
SUPPORT FOR A RANGE OF LANGUAGES
The Platform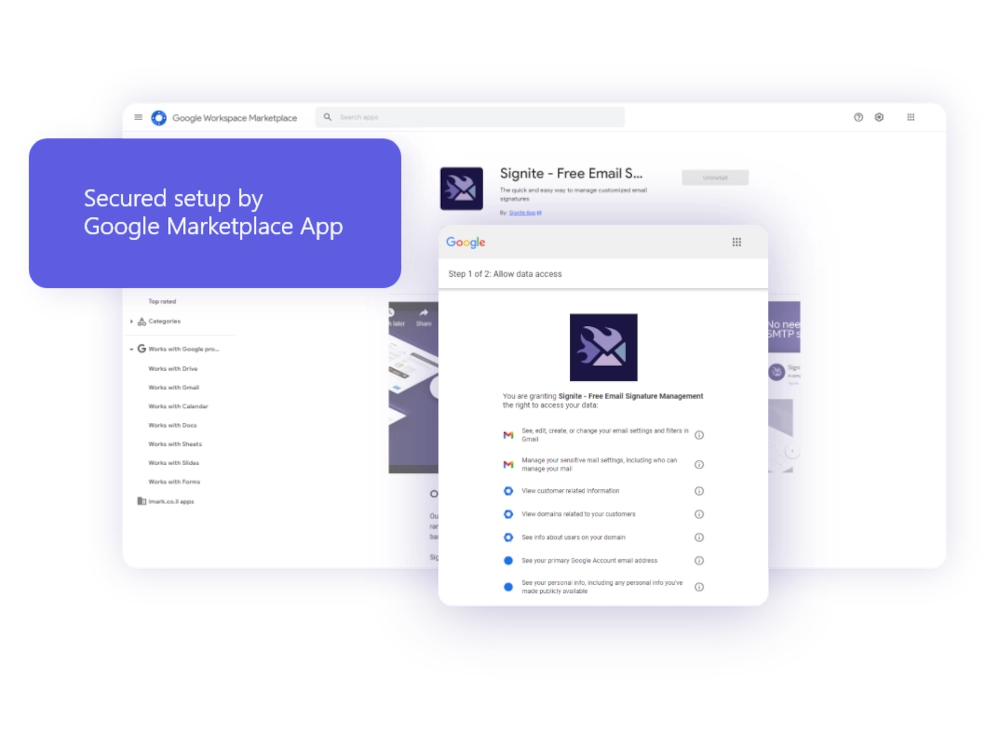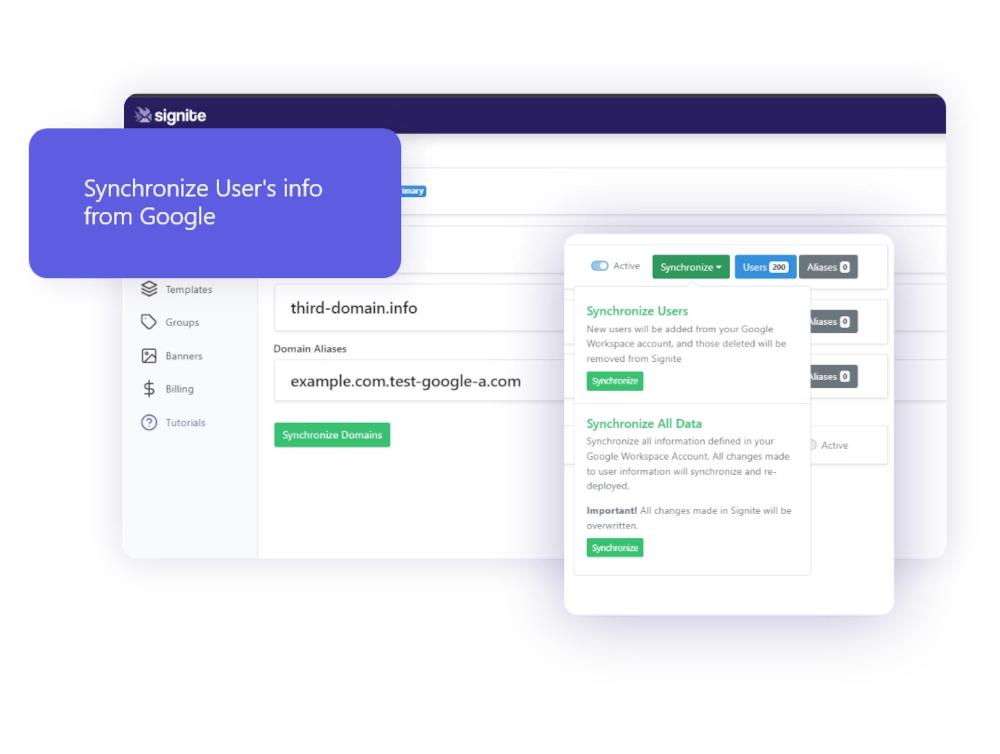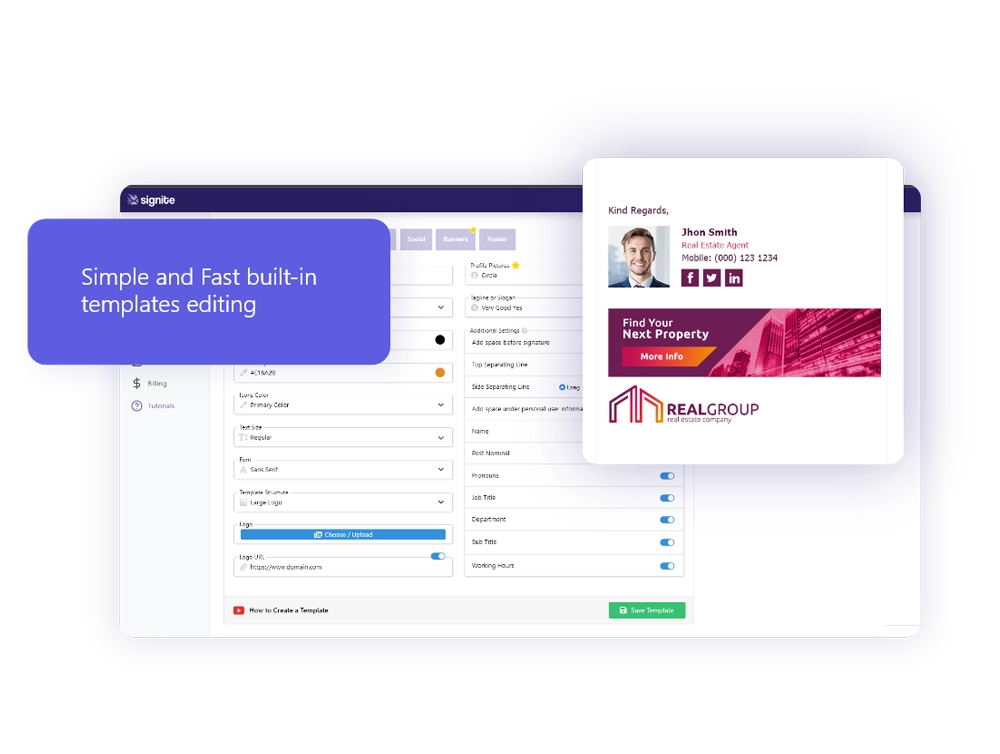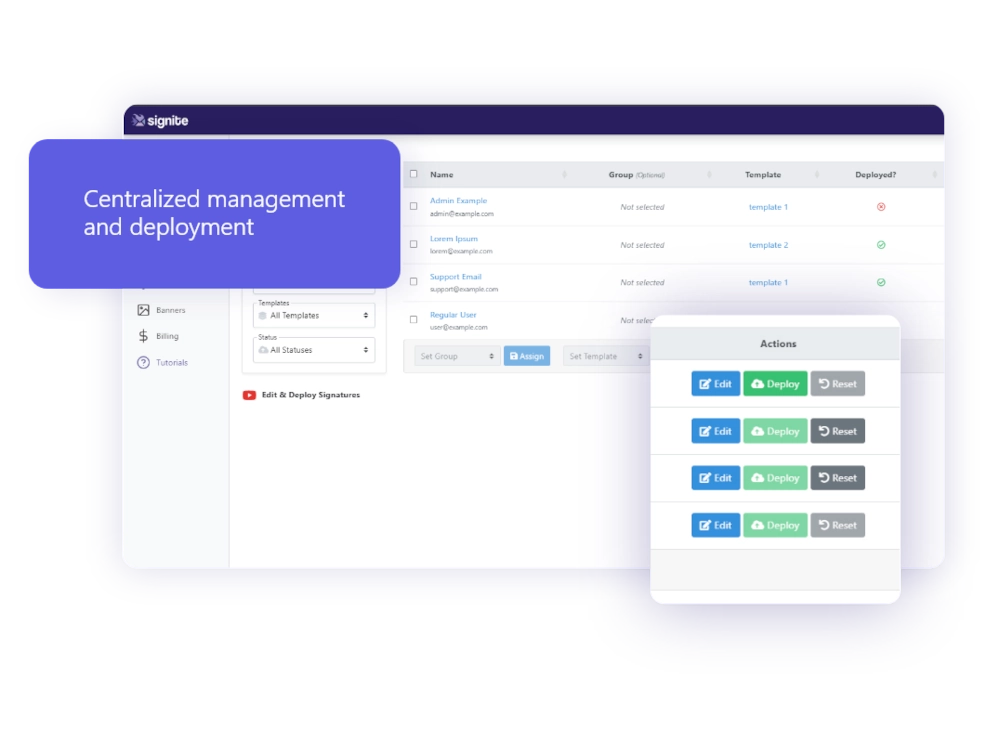 Signite is a convenient and easy-to-use platform that enables control of dedicated email signatures for your organization.
With Signite, you can choose template designs, edit contact information at the organization / team / user level, and automatically deploy signatures for all the users in your Google Workspace account.
Signite is also a time and cost-effective solution for managing dedicated ads and improving your marketing via the emails sent from your organization.
Testimonials

...it takes only few minutes to deploy the signature to my email...

...Amazing, very easy and useful...

...My email signature looks way more representative now...

...Fits the bill perfectly, an awesome app for G Suite admins...

...The easy to use dashboard and centralized integration is great...

...It helped us creating unified email signatures in a very simple process...

...The interface is intuitive and the support team is extremely responsive...

...The team were very prompt and the signature now looks amazing...

...Very happy with this service so far and highly recommend to others...

...You integrate it in few clicks, Easy to use & update, and great service support...

...Great tool for easily updating all the teams signatures...

...Their product is one of the best on the market...

...Super easy to use and the customer service is very helpful...

...This is an incredible tool to help us engage with our clients...
Google Marketplace Reviews
Pricing
All premium plans include all functions and Features
All
Templates
Custom
Links
Profile
Pictures
Scheduled
Banners
HTML
Export
Unlimited
Updates
Aliases
Support
Custom
Attributes Sync.
Retina
Support
Pay Only
For Deployed Users
* You can choose a package based on the amount of active users with embedded signatures
Large organization? Contact us at support@signite.io