Email Signature Management – Security is Key!
How do I know my email is secure? How does an email signature app work? Is a Google Workspace application add-on safe?
Emails are still the main source of communication used by businesses all over the world. In our current climate, cyber incidents are becoming more prevalent, and our email correspondence is vulnerable to attacks. Most malicious online attacks originate from emails. More than ever your organization's online security is paramount. Your user data, sensitive information, and confidential correspondence are at risk. Specifically, and as of late, more and more IT experts are becoming aware of risks when using certain email apps and add-ons that connect to their organization's servers.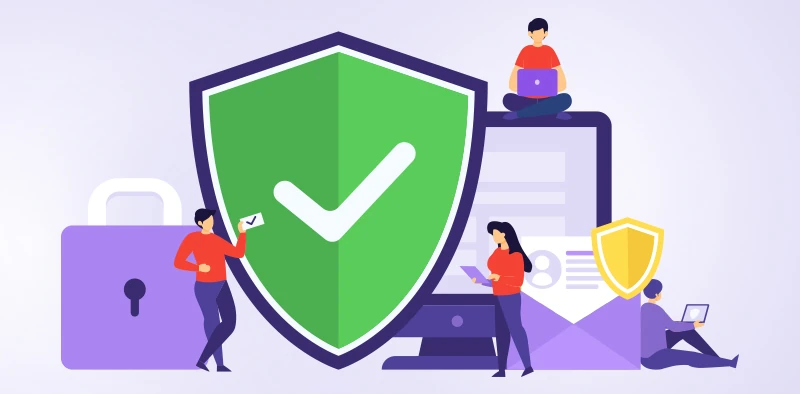 Digital, Safe and Secure
Signite is an application for G-Suite accounts that helps you easily create and manage email signatures for your whole organization. Google Workspace account holders can install the Signite app directly from Marketplace. It is also the safest option on the market.
Signite offers built-in design templates, the addition of logos, and editing all user's information and contact details. The app allows embedding signatures for all users, adding banners and links, scheduling when they appear, and updating information easily and quickly – and most important – securely. Furthermore, Signite saves your IT department time and money and offers consistency and a product you can trust.
Email Security Threats
Using a mainstream provider for your emails is the first step to securing your data. Opening a Google Workspace account provides you with Google's security measures. Knowing how your add-ons and apps work is the second step. When using applications geared toward improving your client communication – make sure to be informed on how these apps access your emails and how they forward them.
Most signature management apps use SMTP and relay when applying your signatures. This opens up vulnerabilities for both the sender's server and the recipient's server. And therein lies the problem. Acting as an active relay that needs constant communication leaves your servers open to attacks – which can cause financial losses. Aside from diminished access to your servers which can affect business, your organization could be exposed to open relay or malware and virus attacks.
Signite – Much More Secure
Signite is a more secure solution because it does not require SMTP settings and email relay of your customers' emails. The app is installed with only basic permissions to edit the signature and signature area. This unique feature provides you with control over how your email provider is accessed. It does not constantly expose your data or your servers. Additionally, no access to confidential data or email content is needed.
Signite is a time-saving solution for embedding signatures and marketing materials consistently across all users. It makes use of technology that protects you and your organization by avoiding exposure.
Signite is simplicity, affordability, and security in one platform. Contact us for more information on how we can help you improve your email correspondence.