Email Signatures as A Marketing Tool
An effective marketing strategy is sometimes all about increasing exposure in a smart way. We all want to expand our reach and put our name, products and services out there for the right people to see. Especially in the digital age, your organization has access to a wide range of powerful tools that can help you expose your brand to lots of fresh eyes every day, which are already in some sort of a quest for the solutions you can provide.
However, there is one single aspect that many business owners tend to overlook — which holds lucrative possibilities: the email signature on your outgoing emails can do a much better job for you. And with Signite, you can integrate various marketing tools to your email signatures and expand your exposure significantly.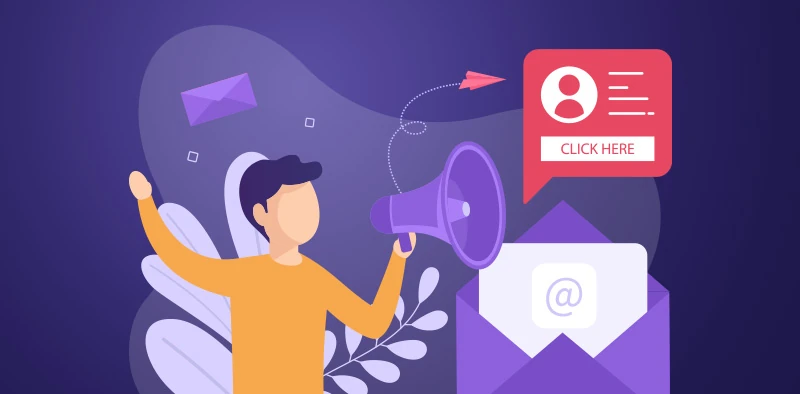 Unrivaled Distribution Scope
Every single day, your organization communicates with hundreds and even thousands of individuals via email correspondence. Studies show that the average employee sends over 30 Emails a day. Even If your office consists of 20 employees, this amounts to over 150,000 marketing opportunities a year.
Rarely do we realize that this vast exposure can be harnessed as a solid marketing tool. Using the right tools, you will be able to implement, as part of your Google Workspace email signatures management, advanced methods to promote your leading products and services every time you reply to an Email.
Push Your Ads Further
By integrating your latest banners and advertising material to your email signatures you will be able to expand your exposure scope to new levels and turn every Email box in your organization into a powerful marketing medium. This is another reason why you should learn how to create an email signature for Google Workspace. Your clients, service providers, vendors, and each one of your recipients could learn about your advantages and unique characteristics every time you interact with them.
Invite Your Recipients to Your Events
Signite allows you to invite your recipients to your business events and even schedule events in their calendars. You won't have to create a separate mailing list in order to invite your audiences to significant events. Just integrate your invitation in your signature and let your current correspondences work for you.
From marketing events, product launches to social involvement and charity events, don't just settle for simplicity. Your email signature can help you to promote your organization's image and goals – and to achieve optimal attendance.
Connect Your Recipients to Your Promotion Platforms
An effective digital marketing strategy does not conclude with powerful ads. It is crucial to have the proper tools to keep bilateral communication and to enrich your relationship with your audiences. Your potential clients want to know you and interact. To achieve that goal, link your email signatures to your homepage and social media pages, and keep your audience in the loop.
Power Your Email Signatures with Signite
Signite allows you to instantly integrate the features you need in real-time and across your entire organization with a few simple clicks. Adding banners, new links and other marketing tools you could benefit from is now easier more than ever.
Contact us now and learn how you can enjoy these benefits in your organization today.