Email Signatures – What is Their True Importance?
As advancements in marketing occurred all around us, the 21st century gave us a constant challenge: to advance our brand awareness via new and innovative means. And we know that this task can be a struggle.
Nowadays, to enable your brand to thrive – and to expand your target audience – you must have a variety of tools at your disposal, representing your business' image and values wherever you go.
Enter Google Workspace email signatures; the marketing tool you've not been using correctly thus far.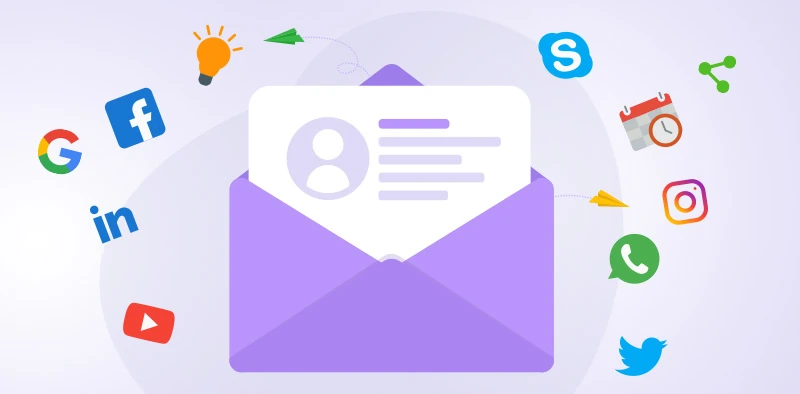 Maintain Your Brand Consistency
Google Workspace email signatures management provides you with a great opportunity to brand your email correspondence with each single customer, vendor, or any other individual communicating with your company. From a consistent logo and color scheme to a powerful slogan, you can utilize your email signatures to reinforce your image and vision and to represent your marketing message with every email interaction.
Once you create an email signature for Google Workspace, you will have a digital channel that will increase the value of your entire email communication.
Clickable Signatures – Link Your Messages to Key Platforms
Use upgraded email signatures as an efficient method to increase relevant traffic to your social media pages, your official website or to any other digital platform you take pride in, or that will offer your leading products and services.
Personalize Your Brand
By signing your emails with powerful tools, you are revealing the strength behind your brand and introducing it to your clients and partners on a new level. Moreover, creating an email signature for Google Workspace with Signite can make your brand more accessible and approachable – and will enhance your brand awareness in various ways.
Don't Settle for Image-Based Signature
A well designed, brand-facing, clickable signature can make a world of difference in your brand awareness and marketing efforts. To do so, you shouldn't settle for anything but the best. Implementing a powerful platform that will allow you to personalize your signature to a variety of audiences, create clickable links to your key platforms, and maintain your brand consistency, will prove itself in time as a game-changing tool.
Get the Best Out of Your Email Signatures with Signite
With Signite, you can manage all your organization's Google Workspace email signatures through a simple interface.
Use built-in design templates, add important details, integrate links, and upload your logo to the platform in order to personalize your signature to the max.
Signite allows you to manage groups and immediately assimilate your signatures in all your inboxes with one click.
Harness your Google Workspace signatures for your marketing efforts by adding and managing banners – and invite your clients to events with every email that your organization sends.
It is a time-saving and cost-effective tool that will enable you to enjoy all the benefits of a well-designed signature – with just a minimal investment.
Email signatures are a powerful and effective tool to achieve that goal. This is probably the reason why the demand for Google Workspace email signatures management services is ever-growing — and how such services provide various business fields with new opportunities. Signite invites you to experience the powerful impact of smart and advanced Google Workspace email signatures.
Want to try Signite for free? Start now
Want to know more about all the opportunities Signite provides? Click here
Have any questions about Signite? Ask us