Improve Client Relations with Email Signatures
Your email signature is your calling card, much like business cards used to be. How can your email signature help improve your client relations? What can you communicate to your clients through your email signature?
The need to meet people face-to-face in order to promote a business or a product is becoming obsolete. Almost all businesses have an online presence, and many businesses only exist online. Even small businesses can now afford an online presence using digital tools that have been developed and made available to the masses. The need for online marketing tools is greater than ever as is the need to present yourself and your business professionally.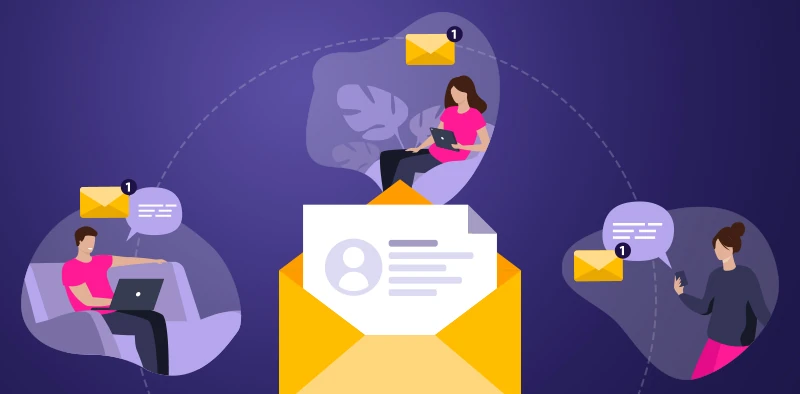 Let Them Know You Mean Business
Gone are the days when you would arrange a business meeting and hand out your business card. In the past, your calling card was your business card. You handed it out to anyone you spoke to and it provided all the information a person needed: who you are, what you do, and how they can contact you.
Nowadays, when reaching out to clients, you will likely send an email. Office workers send dozens of emails every day. From initial contact with a potential client to ongoing daily communications with your current customers. Your clients will see your email signature and it will let them know who they are dealing with. Your signature is your digital business card and the way you present yourself will inform them of your level of professionalism. Uniform signatures, with a modern design, increases your brand recognition and lets your clients know that you mean business.
Email Signatures Can Offer A Whole Lot More
Your email signature can provide you with much greater value than is offered by the standard contact information, which shows up on most signatures.
Yes, your signature should still include your job title and the means by which a person can contact you. However, your signature can provide links to your site, updates, newsletters, and promotions as well. Making a clients' interface with your company feel smooth and easy will help to increase your traffic, too.
Businesses that do well are often those that effectively keep in contact with their client base – and keep them informed. If your company is offering a promotion, you can add a banner to your signature with a link to your promotion page. This will ensure your current clients and potential new ones do not miss a sale or a promotion that they should be aware of.
A Simple Solution for Your Digital Signature
Not everyone is a graphic designer and wants to generate professional graphics. But anyone can add an app to their Google Workspace. Signite provides an easy solution for adding a professionally designed signature to your emails. It can be implemented for all your Google Workspace users and can include banners and links to any type of information that you wish to communicate to your client base.
Signite offers convenient prices as well as free features that don't expire. Contact us and learn more about how your email signature can improve your client relations.