Organizational Units Management
Managing Organizational Units on your Google Workspace account allows managing and organizing different types of users in bulk, directly from your GW admin.
For Signite to be able to deploy signatures to your users, you'll need to make sure that the Organizational Units permissions are as listed below:
1. Organizational Units Permissions
If you're managing Organizational Units in your Google Workspace account, you'll need to verify that Signite has permission to manage signatures in each unit.
Organizational Units are managed through here Directory -> Organizational units: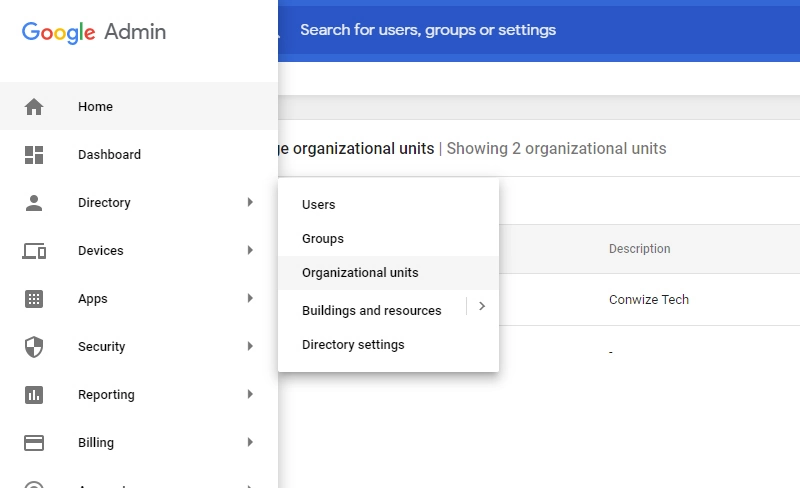 To verify that Signite has permissions to manage signatures for users that are assigned to these organizational units, first go to Signite's settings in Admin Console -> Apps -> Google Workspace Marketplace apps, and click on the Signite app.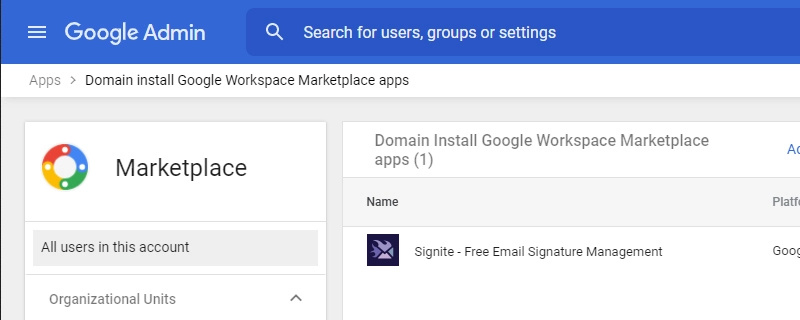 Under Distribution, click on View organizational unit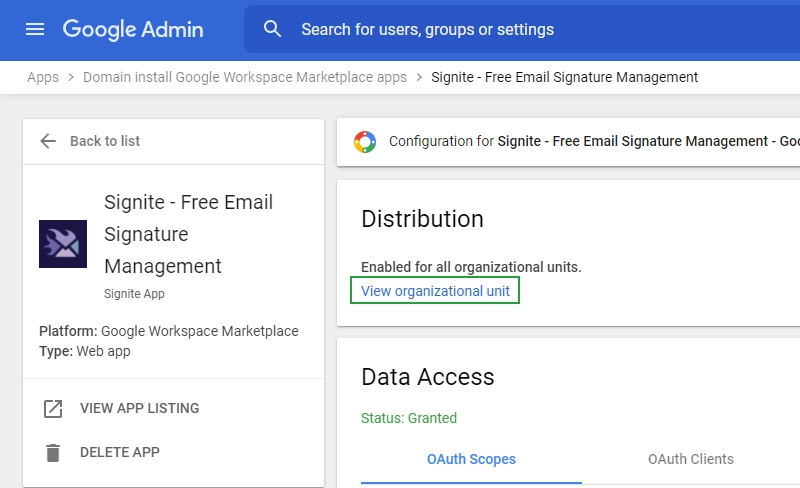 You will now see a list of all of your Organizational Units on your sidebar.
Go through them and verify that their Service status is set to ON.
If necessary change the status to ON, and save by clicking Override.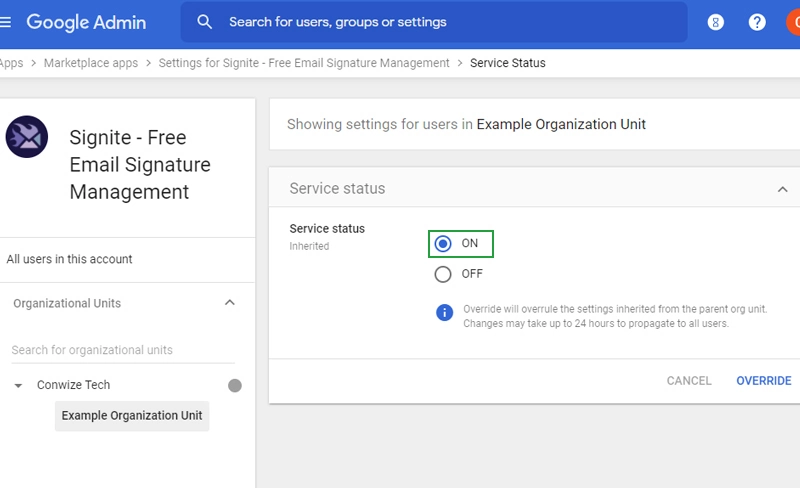 After verifying all the Organizational Units listed in the sidebar, go to your Users screen on Signite, and re-deploy the signatures for users you've had trouble deploying to.
2. Filter Your Users List By Their Affiliated OUs
To filter your users based on the organizational units they're assigned to, first go to your account screen (https://app.signite.io/account) and under the Account Settings section, turn on the Allow user filtering by Organizational Units option.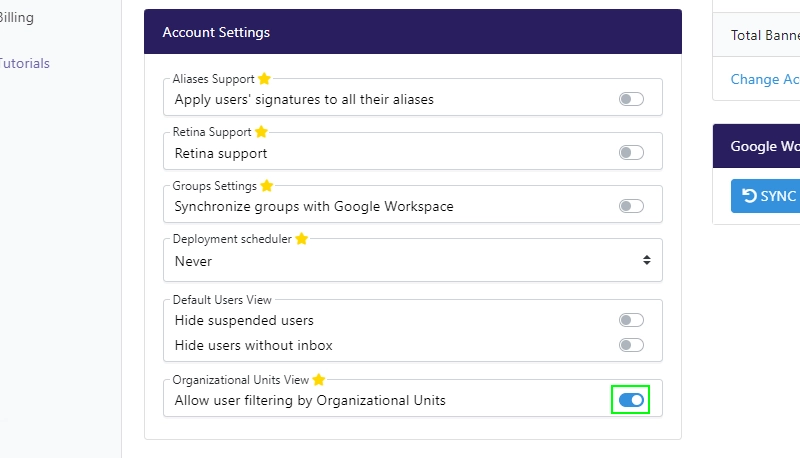 Go to your Users screen and a new option to filter your users will appear on the left sidebar menu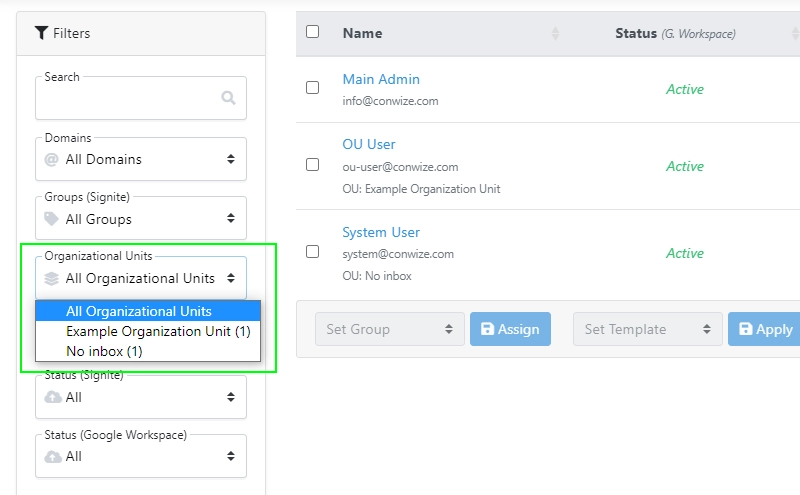 You can now also see each individual user's OU affiliation under the user's name