How to assign a Skype link to your signature
Using skype skype links in emails may sometimes be blocked by Gmail, leading to missed messages and frustration.
To mitigate this, please follow these steps:
1. Minify your Skype link
Go to a minifying link service, such as is.gd or tinyurl.com and paste your skype link there.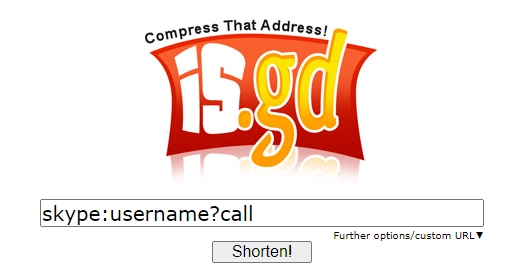 2. Copy minified link to Signite
Copy the minified link generated in the previous step and paste it to the user's Skype field on Signite.

3. Deploy the signature
Deploy the user's signature and refresh their inbox to see the updated signature.