Can I prevent users from updating their signatures?
By design, the Signite app works using the Google Workspace API, and embeds html code into each user's Gmail settings automatically.
We cannot prevent a user from accessing their settings, and cannot block a user from changing their signature manually.
However, Signite provides a module that allows Premium members to set periodic automatic signature deployment.
Schedule Periodic Signature Deployment
Go to the Account screen, and under Account Settings, select the Deployment Scheduler field, and set the frequency of deployment according to your needs.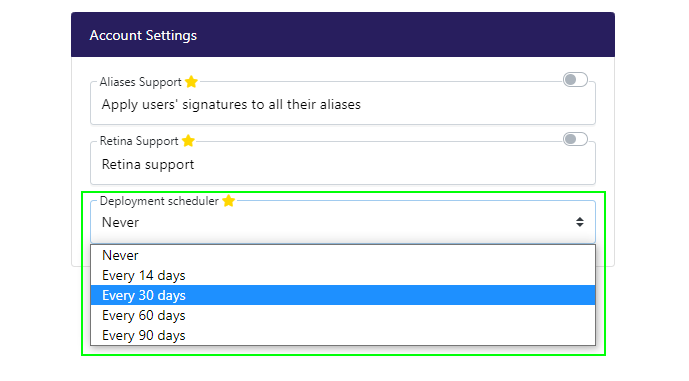 As long as this setting is applied, even if a user changes a signature, it will be automatically re-implemented and overwritten based on the selected schedule.
If you have any questions, please contact us at support@signite.io