How do I install the Signite application and give permissions?
Install the Signite app directly from the Google Workspace Marketplace
1. You must be connected through your account with admin permissions.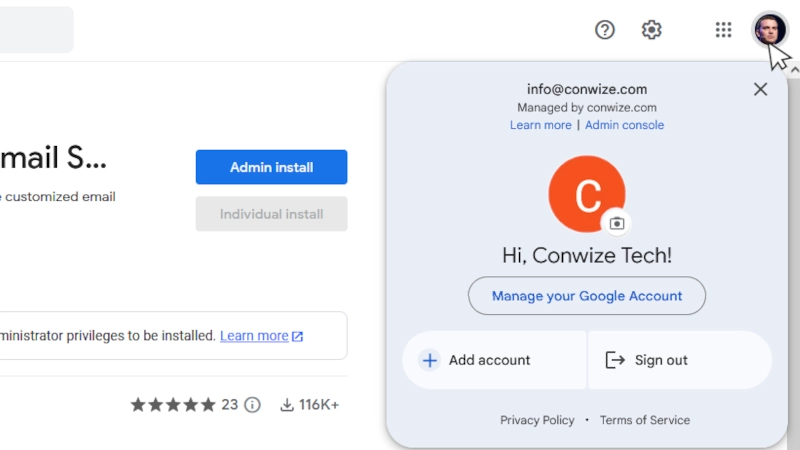 2. Click the install button.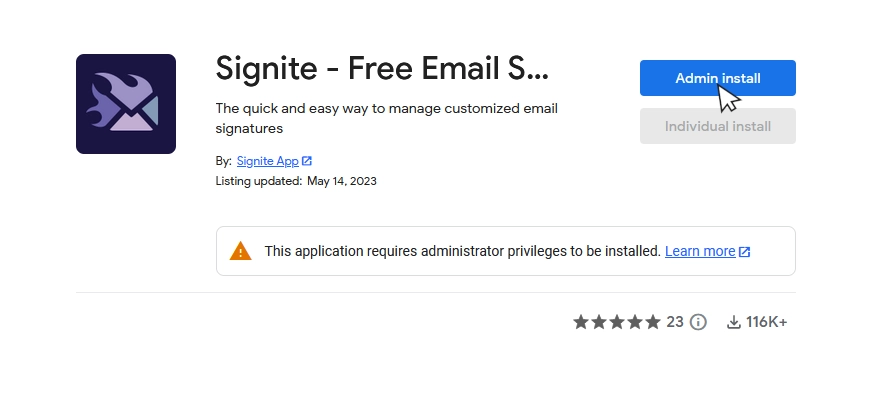 3. Approve the installation of the app.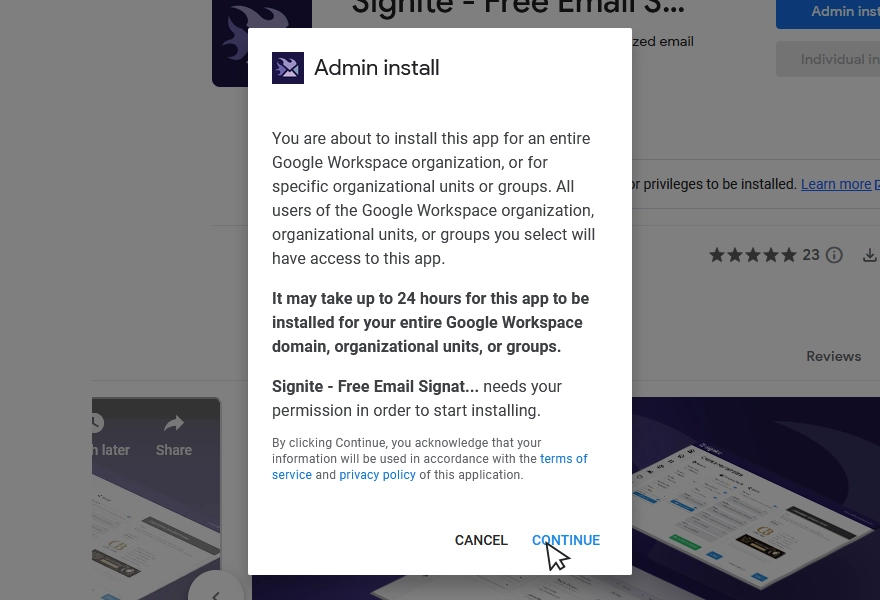 4. Approve all terms and conditions and click "Accept".
Important: Please make sure that Signite is installed for everyone at your organization for the app to run correctly.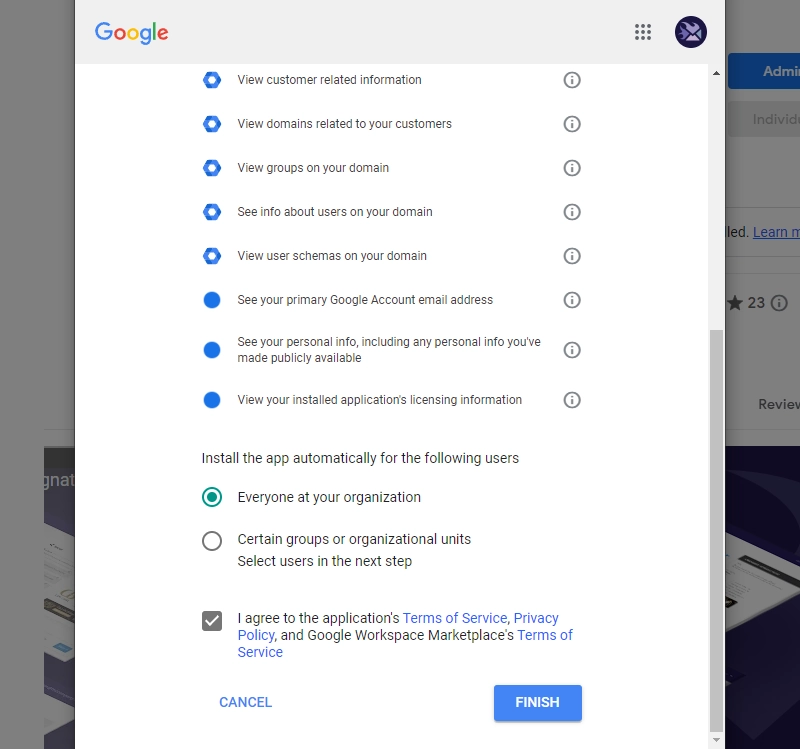 5. Click "Done" once installation has completed.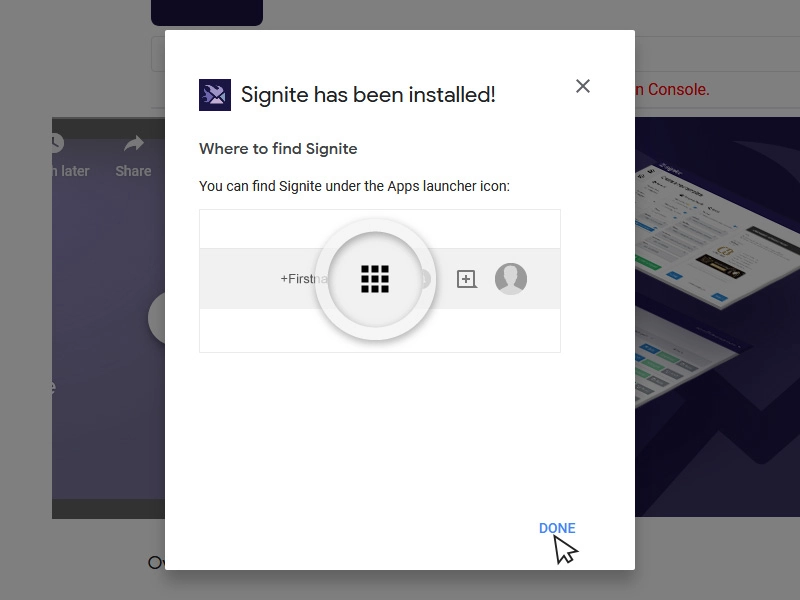 6. After installing the app, return to the Signite page and click "Verify" on the permissions screen.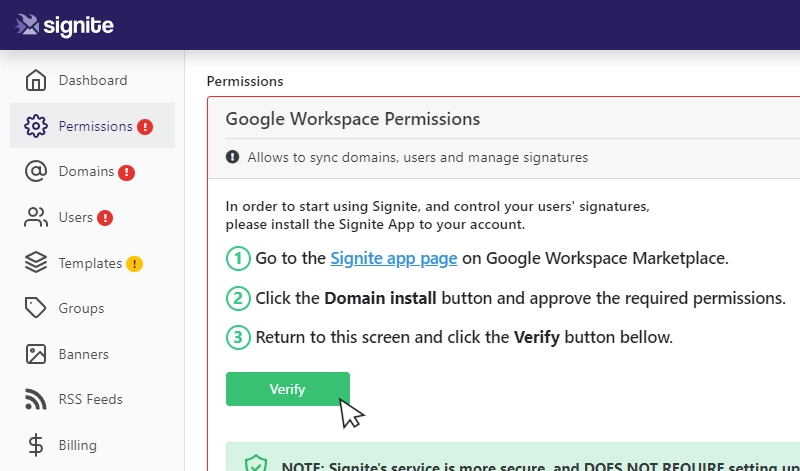 7. The system will now recognize the domain names and users in your account and enable you to edit and embed email signatures.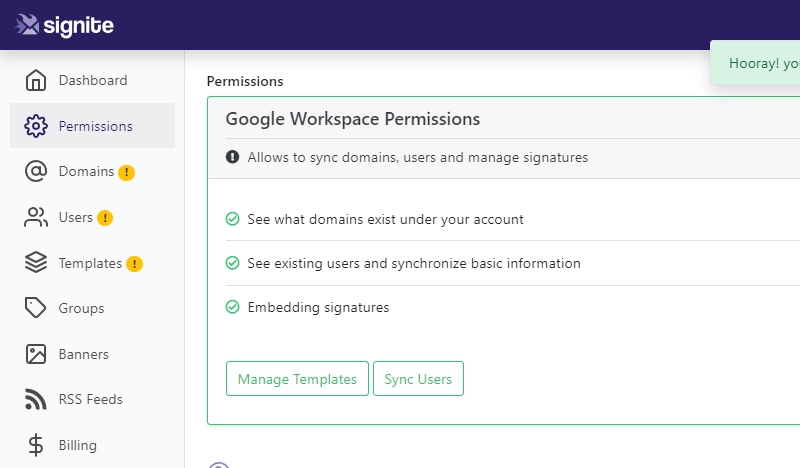 If your main domain doesn't contain any users, and you can't see your secondary domain's users in the users list following this step, please follow this guide: Secondary Domains Synchronization
If you have any questions, please contact us at support@signite.io